Ever Anderson's Fashion Week Debut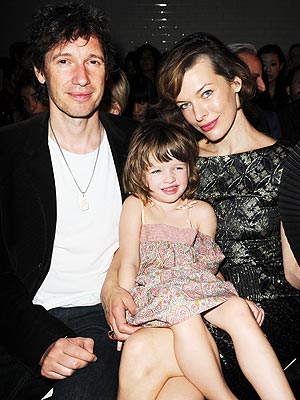 Stephane Cardinale/People Avenue/Corbis
Looks like Ever Gabo Anderson is getting a jump start on her fashion education.
Even though she's still a toddler, the 3½-year-old attended the Jean Paul Gaultier show on Wednesday during Haute Couture Week in Paris with parents Milla Jovovich and Paul W.S. Anderson.
Unfortunately, the future fashionista wasn't able to attend the Chanel show the day before because the start time — 10 p.m. — was well after her bedtime.
"She got an invitation with her name on it — Mademoiselle Anderson. Her first invitation to a Chanel show and she had to turn it down," laughs Jovovich to Women's Wear Daily.