Victoria Beckham Likes 'Little Girls to Look Like Little Girls'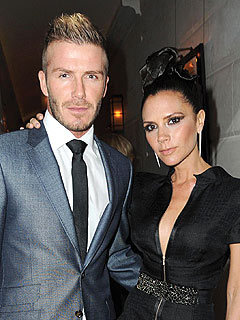 Richard Young/Getty
Victoria Beckham has her hands full, but with her fourth child — a girl — due next week and the upcoming launch of her spring 2012 Victoria by Victoria Beckham dress collection, the fashion designer is ready to take on even more.
"As any working mum out there knows, it really is like juggling glass balls when you've got the kids and a husband to look after, and you're passionate about your career," Beckham, 37, tells Women's Wear Daily.
"But I wouldn't have it any other way. I'm blessed."
Turning her attention from her line to her soon-to-be daughter's growing wardrobe, Beckham admits her baby's closet is already fully stocked.
"But not in an obnoxious way at all," she adds. "I love the French clothes for little girls. I like little girls to look like little girls."

But while she may be looking forward to showing off her daughter's style, there is one thing Beckham won't be displaying anytime soon: her baby bump.
"I'm not really one of those people that likes to go out and pose and flaunt being pregnant. Not like there's anything wrong in that. I'm so proud to be pregnant and I feel so blessed and so happy, I really do," she explains.
"But I'm just not that kind of person. So, no, I won't be taking my clothes off. I don't think anyone needs to see that, other than my husband [David Beckham]. Absolutely not."
— Anya Leon