Family Photo: The Alba-Warrens – Brunch Bunch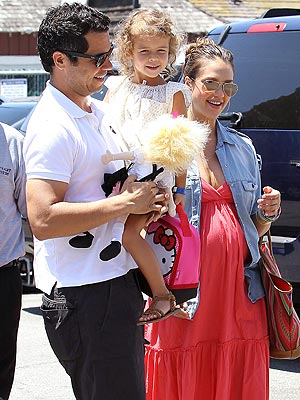 GSI Media
Sunday brunch!
Cash Warren, an expectant Jessica Alba, and their daughter Honor Marie, 3, stepped out after dining at A Votre Sante in Brentwood.
The trio then visited Whole Foods to grocery shop for the week ahead.
The actress, 30, says she can't wait to meet her newborn this fall.
"They're little peanuts! They're just the best," Alba raves. "Their smell, and the cuddling! They're so sweet."