Spotted: Nicole Kidman and Kids Touch Down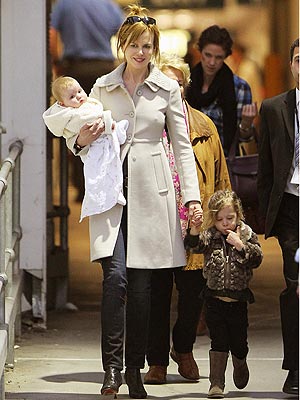 Alison Dyer
G'day mate!
Nicole Kidman has her hands full toting daughter Faith Margaret, 6 months, and Sunday Rose, 3 next week, through the airport after landing in Sydney on Tuesday.
The actress, 44, welcomed her youngest daughter with Keith Urban through a gestational surrogate in December.
"The love I felt … she was the most wonderful woman to do this for us," Kidman says.
"I get emotional talking about it because I'm so grateful to her."