Nick Cannon: I'm Already Saving for College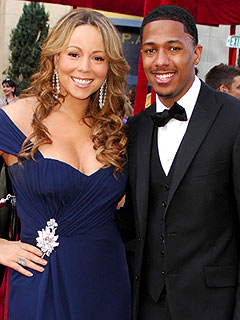 Rex USA
Mariah Carey and Nick Cannon's twins Moroccan and Monroe are just 8 weeks old, but life at home has already changed quite a bit for the new parents.
"I mix bottles, change diapers and read the twins' little books like Fuzzy Chick, which they can feel with their fingers as I read," Cannon, 30, tells PEOPLE during DJ Irie's Weekend charity event at Miami Beach's Arkadia in the Fontainebleau Resort.
"I simply do what a dad does."
Besides picking up parenting duties, how else is he adjusting? By working even harder, the DJ and TV host explains.

"I have to grind harder to save for their college tuition," he tells PEOPLE. "Mariah and I used to work hard, make money then spend it. Now we want to get really wealthy and learn how to save it. We have others to think about and our priorities have changed."
Even though Roc and Roe require round-the-clock attention, Cannon hasn't been slowed by late-night diaper changes and feedings, and is starting to see the babies' personalities emerge.
"I'm not a sleeper so that hasn't been a problem for me," he tells PEOPLE. "In fact, I keep threatening my wife with wanting to have more kids! My son is laid-back like me, and my daughter is spicy like Mariah. They seem to like each other too, which is great."
— Linda Marx