Keep Company: Stylish Eco-Friendly Sneakers for Kids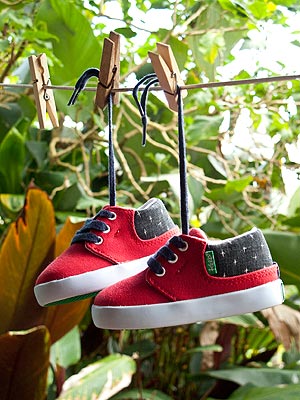 Courtesy Keep
Staying green and looking cool isn't always synonymous.
But somehow Keep has managed to do the impossible — create a hip line of eco-friendly sneakers for kids and adults.
Produced in Chinese factories where working conditions are monitored by an independent third party, all of the shoes are made with vegan materials (no animal by-products are used) and organic or sustainably produced fabrics. Even the packaging is recyclable.
The adorable mini collection features three cool designs — Ramos, Guerra and Benten — which cost $35 each.

Our faves for summer? The oh-so cute Ramos Navajo and the preppy Benten Multi-Block.
Shop the full collection at keepcompany.com.