Spotted: Kingston Rossdale Puckers Up to Zuma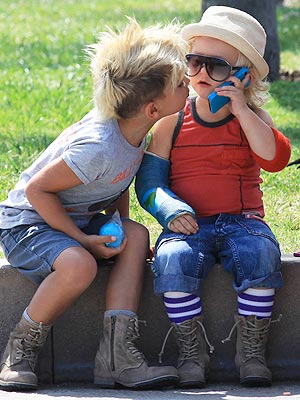 x17
Big brother will make it all better!
Kingston Rossdale, 5, leans in to smooch 2½-year-old Zuma while he makes a pretend phone call at the park on Saturday in Los Angeles.
The pair wore matching boots, while Zuma sported a blue cast after breaking his arm earlier this month.
"He's fine now," dad Gavin Rossdale tells PEOPLE of the injury he and Gwen Stefani's son suffered.