Family Photo: The Bündchen-Bradys Celebrate Father's Day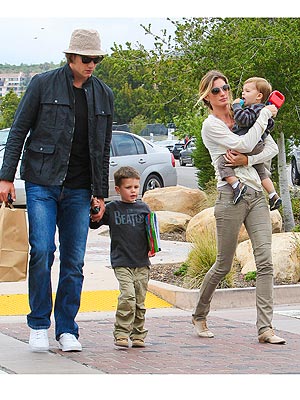 Biagi/AKM
Lunch with the little ones!
Tom Brady, accompanied by wife Gisele Bündchen and sons John Edward Thomas, 3½, and Benjamin Rein, 17 months, celebrates Father's Day with a meal at Taverna Tony's in Malibu, Calif. on Sunday.
"It's a great thing to see them run around at the football game — or at least one of them run around," the New England Patriots quarterback, 33, has said.
"For a long time, I didn't know when I was going to be a father, and now I have two boys."