Coco Arquette's Purple and Blue Hair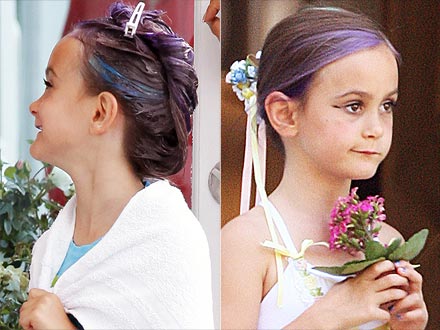 Credit:X17; VT/DK/Splash News Online
Someone is growing up! Two days before her 7th birthday (June 13), Coco Arquette received the ultimate big girl birthday treat. With mom Courteney Cox's blessing, she added blue and purple highlights to her light brown locks, which she debuted in a chic bun at her ballet recital in West Los Angeles on June 18.
Is it possible that Coco is taking style cues from dad David Arquette's side of the family? On June 10, her aunt Patricia Arquette was spotted out in Beverly Hills with a full head of purplely-blue hair, pulled back into a ponytail.
TELL US: What do you think of Coco's new hairstyle? Also, would you add highlights to your little girl's hair?