Family Photo: The Burtka-Harris's First Father's Day!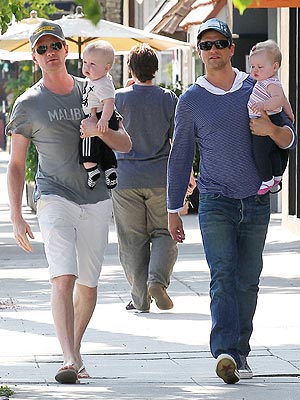 GSI Media
Happy Father's Day!
Neil Patrick Harris and partner David Burtka step out with their twins Gideon Scott and Harper Grace on Sunday in Sherman Oaks, Calif.
"We do one a month," the actor, 38, said of the staged photos he takes of his 8-month-olds.
"We're doing a calendar, so that when they're older, we can humiliate them and embarrass them."
RELATED: Neil Patrick Harris Photographs His Twins in Silly Costumes