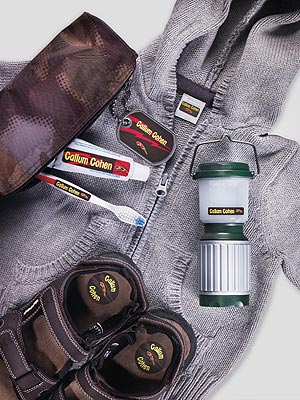 Courtesy Mabel's Labels
Your big boy is headed off to camp and along with the separation anxiety, you're worried about how he'll keep track of his things.
Make his (and your!) life easier with Mabel's Labels Limited Edition Camp Combo ($40), which includes a variety of waterproof and laundry safe tags that will help keep your tyke's gear out of lost & found.
Added bonus: The set comes with two free friendship bracelets that he can share with his new best pal once he arrives.
Need more options? Shop the full collection of labels at mabels.ca.