Emily Procter: Regaining Body After Baby Is Not My Priority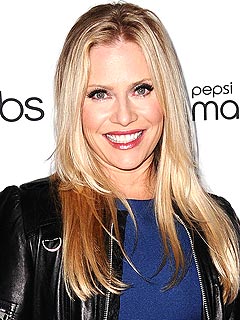 Jason LaVeris/FilmMagic
There are plenty of new mamas that worry about how fast they will bounce back after baby — but Emily Procter isn't one of them.
"I think, 'For who?' Not for your child. Your child's not looking at you and going, 'Mmm, I love a clavicle. Let me nestle into that,'" the actress, 42, tells WebMD.
"If at six months I'm carrying a lot of extra weight, then I'm going to get drastic about it."
But for now, adds Procter — who gained approximately 45 pounds during her pregnancy — her priority is on daughter Philippa, whom the new mom and boyfriend Paul Bryan call Pippa.
"I'm going to let myself off the hook, because if there's one thing that is not my focus at the moment, it's how much I weigh," she explains.

Basking in first-time motherhood bliss, Procter has learned to treasure each moment with her 6-month-old baby girl, including the unexpected joy of the former midnight feedings.
"When she started sleeping through the night — and I know there are people out there who are going to want to throttle me — I missed the quality time that the two of us had in the middle of the night," she recalls. "I just felt like it was the two of us, alone in the world."
And it was during these quiet moments when Procter sang her first lullaby to Pippa — despite Bryan's shock at her song choice.
"I couldn't remember any songs when she was first born, so I started singing the Oscar Mayer bologna song," she admits. "I told him, 'Look, there's spelling in the song. I think that's wonderful.' And bologna is a difficult word to spell!"
These lasting memories with Pippa have become even more special since Procter — who returned to the set of CSI: Miami four weeks after delivering her daughter — has gone back to work. Now between scenes, the actress finds herself juggling her baby's needs on short 10 minute breaks.
"The first or second week back, I had to shoot a compound bow," she shares. However, when Pippa's feedings began to interfere with the schedule, Procter didn't hesitate to take matters into her own hands, shooting several rounds in a row.
"I was like, 'People! I've got a baby to feed!'" she laughs.
— Anya Leon