Spotted: Drew Lachey Holds on to Hudson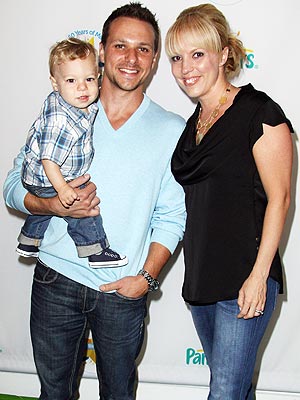 Baby As Art
Meet Hudson Nicholas Lachey!
Drew Lachey and wife Lea introduce their newest addition, now 13 months, at Pampers' First Father's Day Cook-Out, held Thursday in New York City as part of their Little Miracle Missions campaign.
The singer and Dancing With the Stars alum, 34, moved his family back to their Cincinnati hometown last year.
"It's great being back close to family and, you know, when we think of a childhood, this is what we think of," Lachey tells PEOPLE. "We don't think of Calabasas and the Sunset Strip and the Grove. We think of Cincinnati."
The couple are also parents to daughter Isabella Claire, 5.