Spotted: Leelee Sobieski's Big Apple Baby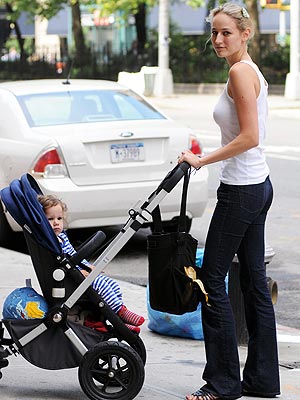 Elder Ordonez/INF
Leelee Sobieski's striped little sweetie!
The actress pushes her pajama-clad daughter Louisanna Ray, 17 months, around their Tribeca neighborhood on Friday morning in New York City.
Sobieski, 28, tells PEOPLE that she "really wants to encourage the reading and the playing" with Lewi, her baby girl with husband Adam Kimmel.
"A lot of kids now in New York I see can open an iPhone before they can even walk practically. [They do] the finger slide."
RELATED: Leelee Sobieski Says (Mostly) No TV, Computer for Lewi