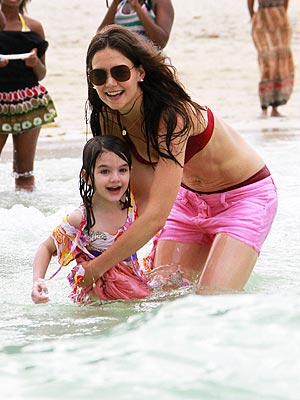 Fame
Beach bums!
Katie Holmes and daughter Suri (in her sundress!) brave the Miami surf while cooling down with a dip on Saturday.
Suri, 5, is the only child together for the actress, 32, and husband Tom Cruise.
The family is currently based in Florida while the actor shoots Rock of Ages.
RELATED: Spotted: Katie Holmes and Suri Beach It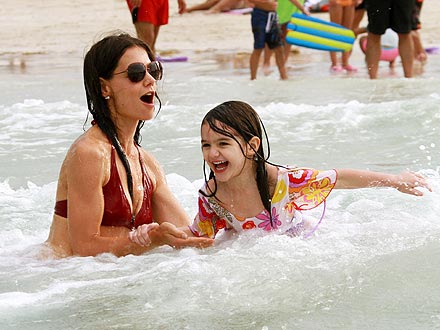 Fame