Family Photo: The Van Der Beek's Lil' Stunner
Cheese! Olivia Van Der Beek, 8 months, gets up close and personal with the camera as parents James and Kimberly looks on at Pampers' First Father's Day Cook-Out, held Thursday in New York City as part of their Little Miracle Missions campaign.
"With fatherhood, you have to squeeze out all of the residual selfishness you ever had. It's not about you anymore – and that's a good thing," the actor, 34, said at the event.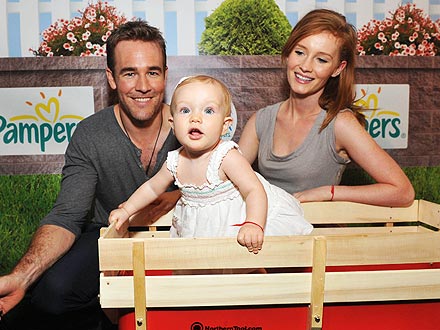 Diane Bondareff/AP