Family Photo: The Marie-Katich's Cuddle Up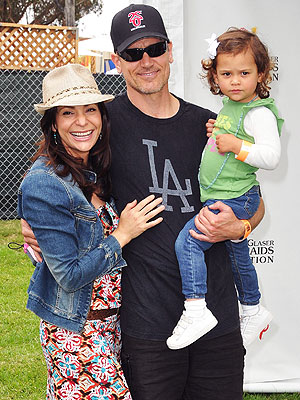 Tony DiMaio/Startraks
The gang's all here!
Constance Marie snuggles up to fiancé Kent Katich and their daughter Luna Marie, 2, at the Elizabeth Glaser Pediatric AIDS Foundation's A Time for Heroes Carnival, held June 12 in Los Angeles.
The actress, 45, stars on ABC Family's Switched at Birth, a role for which she's been learning how to sign.
Looks like Luna Marie doesn't mind that particular barrette!