Spotted: Jennifer Lopez and Emme – Parisian Pair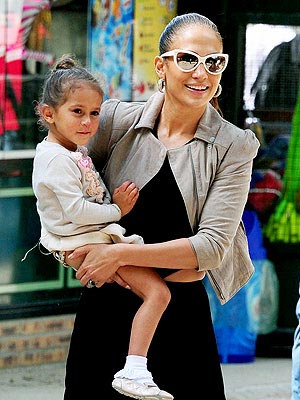 x17
Bonjour ma chérie!
Jennifer Lopez takes time out from her press tour de France Thursday to hit the streets of Paris with daughter Emme Maribel, 3, in tow.
The American Idol judge, 41, says that she and her daughter enjoy primping together.
"When I get ready for work we lay everything out – the pants, shoes, earrings, belts," says Lopez.
"[Emme] does that now in her room. She says, 'Okay, I need pants' and 'That matches. I need a barrette.' It's crazy!"
RELATED: Jennifer Lopez and Marc Anthony Trek Across Latin America on New Show