Spotted: Jennifer Hudson's Little Stagehand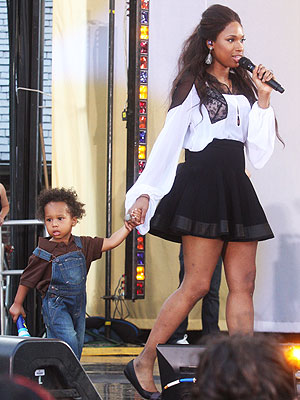 Robert Pitts/Landov
Another day on stage with mom!
Jennifer Hudson gets a little help from son David Daniel while serenading the audience during Good Morning America's 2011 Summer Concert Series in New York City on Friday.
Hudson's next gig? Penning a memoir focused on her weight loss struggle — and success! — over the years.
The 22-month-old is the only child for the singer/actress, 29, and fiancé David Otunga.
RELATED: Jennifer Hudson: My Son's a 'Little Entertainer'