Neil Patrick Harris Photographs His Twins in Silly Costumes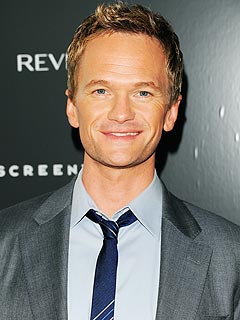 Andrew H. Walker/Getty
If Neil Patrick Harris ever wants to take a break from acting, he might just have a shot at a career in photography.
The dad of twins Gideon Scott and Harper Grace, 8 months, has taken a liking to setting up adorable – and festive! – photo shoots with his little ones that correspond to monthly holidays.
"We take pictures of them sometimes," Patrick, 37, who is hosting Sunday's Tony Awards, said on Thursday's The Late Show with David Letterman, as a snapshot of the twins looking lucky for St. Patrick's Day flashed on the screen.
"We go to Party City and get all the great stuff."
In the picture, the twins donned matching green leprechaun hats – baby girl Harper even holds a prop beer glass – for the St. Patrick's Day-themed shoot. For April, Harris and his longtime partner David Burtka played up an Easter classic – fuzzy, floppy bunny ears.
The precious pictures continued in May, when the twins got silly for Cinco de Mayo with a mini sombrero (Gideon) and, in an apparent homage to Mexican painter Frida Kahlo, a costume unibrow (Harper).
"We do one a month," he said. "We're doing a calendar, so that when they're older, we can humiliate them and embarrass them."
Vodpod videos no longer available.
— Alison Schwartz