Spotted: Vanessa Trump's Big Apple Boy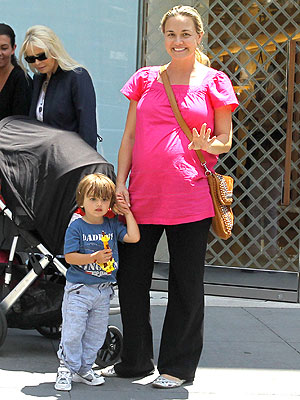 Splash News Online
Summer time in the city!
Vanessa Trump keeps it casual for a leisurely walk with 2-year-old son Donnie John III (and his giraffe!) in New York City on Monday.
Trump and husband Donald Trump Jr. — also parents to daughter Kai Madison, 4 — will welcome a second son this October.
RELATED: BumpWatch: Vanessa Trump's Business Black