Madii & Dyl: Comfy, Hypoallergenic Pillows for Kids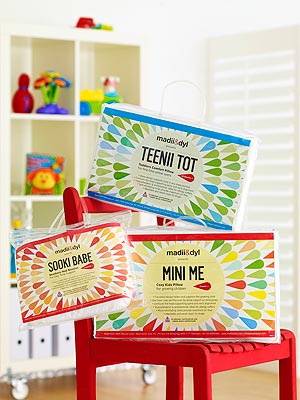 Courtesy Madii & Dyl
When your little one hits the sack, she's afraid of the monsters under her bed.
But it's another kind of creepy crawlers that you're worried about.
Let Madii & Dyl's line of hypoallergenic pillows ($39 – $59) come to the rescue.
Crafted of chemical-free natural latex, they naturally resist dust mites, mildew and bacteria.
Even better? The pillows — which come in sizes for infants and big kids — are designed to comfortably support your tot's head.
You'll also love the company's eco-friendly Luxe Cleansing Flannel ($15) — it's perfect for babies with eczema or craddle cap.
See all products at madiidylan.com.