Spotted: Melissa Rycroft and Ava Touch Down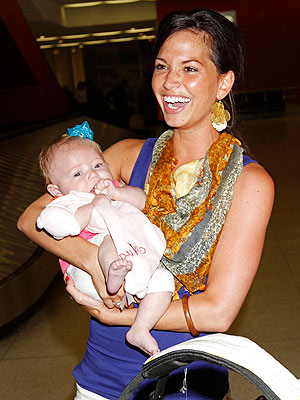 Splash News Online
Just in from Dallas!
Bachelor and Dancing With the Stars alum Melissa Rycroft was all smiles after landing in Los Angeles on Sunday with daughter Ava Grace, 3 months.
"Dear all passengers flying to LA this PM on Virgin: I apologize in advance for the screaming baby on board – I'll do my best to find her mother," Rycroft, 28, jokingly Tweeted earlier that day.
Looks like there was no cause for concern after all!
"Ava did great on the flight!!" she updated. "Now the tough part is sticking to her schedule on Pacific time … Hello 5 a.m."