Jessica Alba (and Jessica Simpson) Check Out Yale
Are Jessica Alba and Jessica Simpson about to hit the books at Yale University? Not quite – but the two A-listers did tour the New Haven, Conn., campus over the weekend in support of their men, who were in town for their 10-year reunion.
Alba's husband, Cash Warren, 32, and Simpson's fiancé, NFL player Eric Johnson, 31, both graduated from the Ivy League college in 2001.
"Yale reunion this weekend," Alba, 30, who is expecting her second child with Warren, Tweeted Thursday. "Excited to live vicariously through all those Ivy Leaguers with fancy degrees."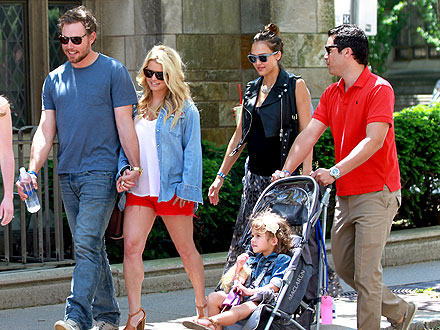 Splash News Online
RELATED GALLERY: Jessica Alba's Posh Bump Style