Petit Confection: Chic, Classic Clothes for Kids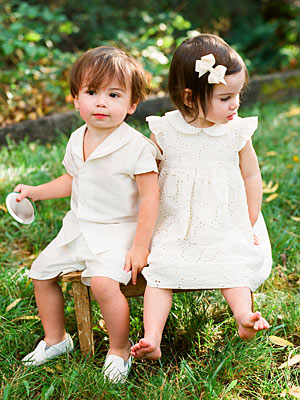 Courtesy Petit Confection
These days, it's not uncommon to see trends from high fashion mimicked for the pint-size crowd.
But now, amidst the jeggings and crossbones, Petit Confection has arrived to bring classic back.
The luxe-looking collection is filled with adorable blasts from the past including the Sailor Bowtie Romper ($38) and the pretty Heart Ribbon Bloomers Set ($48).
We also love the crisp, clean lines of the Urban Denim & Plaid Set ($50) and the classic feel of the Denim Seersucker Tiered Dress ($53).
Want to see more? Shop the full collection at petitconfection.com.
— Anya Leon