Kaitlin Olson: Beginning to Breastfeed Was 'Extremely Challenging'
Kaitlin Olson always knew she wanted to breastfeed, but the first few weeks after welcoming son Axel Lee were almost too much of a battle for the first time mom to bear.
"They were extremely challenging! I hate the pump and so do my boobs because it's not nearly as efficient as the baby," the It's Always Sunny in Philadelphia star, 35, tells Best for Babes. "I have dealt with way more than my fair share of engorgement and ended up with mastitis five times in eight months."
Unfortunately in her journey to nurse, each time the actress encountered a problem with breastfeeding, the end result was often a low milk supply. "Every time I got mastitis my milk went away. Or way down," she explains. "But what kept me going was the ability to relax and hang in there, knowing my milk would always eventually come back, the baby would always eventually try again, and we'd be back on track in a few days."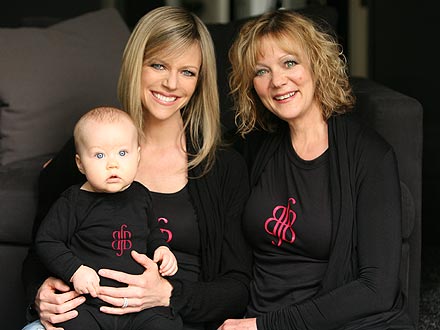 Courtesy Patrick McElhenney

And when her breastfeeding future looked bleak, Olson turned to her own mother, Earth Mama Angel Baby founder Melinda Olson, for support — and much needed advice.
"I called her crying one day when Axel was frustrated and refusing to nurse and she told me that breastfeeding was the most natural thing in the world, and I didn't need to force it any more than I needed to force the sun to come up in the morning."
Basking in motherhood bliss, Olson admits the addition of now 9-month-old Axel to her family with husband Rob McElhenney has forever changed both her life and her heart.
"It's made my heart feel like it's always going to explode. It's made me do that thing I said I'd never do and show baby pictures to strangers," she reveals. "It has also expanded me, in a way. I want to do everything now and do it well. I have somebody to be the best for."
— Anya Leon