Family Photo: The Connelly-Bettanys Tool Around Tribeca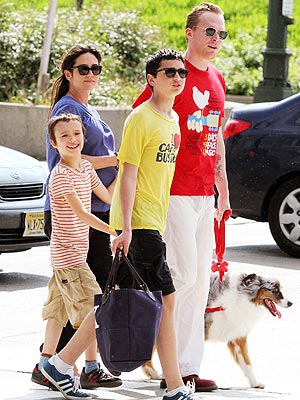 LuisJR/Rodrigo Guerra/Ramey
Happy holiday weekend!
A pregnant Jennifer Connelly and husband Paul Bettany stroll the streets of N.Y.C. with sons Stellan, 7½, and Kai, 13 — plus their dog! — in New York City on Saturday.
The actors, both 40, expect the latest addition to their family in early summer.
"The first three months were no fun," said Connelly, who suffered from morning sickness.