Garcelle Beauvais: I'm Making Lemonade Out of Life's Lemons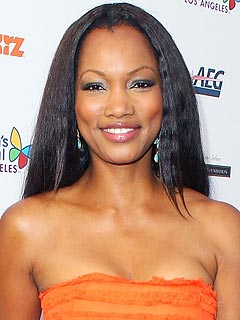 Joe Scarnici/Wireimage
Garcelle Beauvais is making the most out of life's occasional speed bumps.
After finalizing her divorce from Mike Nilon in April — with whom she has fraternal twins Jax Joseph and Jaid Thomas, 3½ — the actress began to make "lemonade out of the lemons we got," including an extra sweet spot on her new series Franklin & Bash.
"I really wanted an ensemble cast so that I wouldn't have to work every day so I could be with the boys too," Beauvais, 44, tells USA Today.
"Now that I'm sharing them with their dad, I don't have them all the time, which is the biggest disappointment of my life."

Equally as painful, at times, is the memory of Beauvais' late mother. According to the proud mama — also mom to son Oliver, 20 — exciting moments with her boys often leave her reaching for the phone, only to realize Mom will no longer answer.
"Sometimes my kids will do something really funny and I can't call my mom and tell her or I can't make a video and send it to her," she says. "The hardest part is the finality of it."
Fortunately, in honor of her own mother's absence, Beauvais has learned to enjoy each and every second she spends with her family.
"Women feel so much pressure to multitask all the time," she explains. "I'm trying really hard to be in the present and not be worrying so much about what I should have done or what I'm going to do."
— Anya Leon