BumpWatch: Selma Blair and Ali Landry Stay in Shape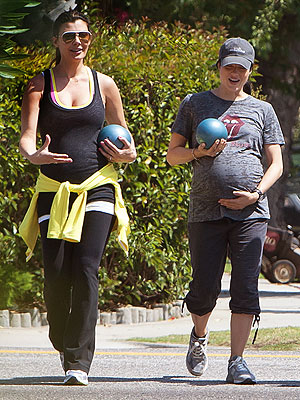 Bauer-Griffin
Belly bumps and medicine balls!
Expectant moms — and workout partners — Ali Landry and Selma Blair cool down after exercising in Pan Pacific Park on Thursday.
"[We] train together every week," Landry, 37, told PEOPLE recently.
"The trainer is always like, 'Can you guys please stop talking?' We talk the entire time. I feel so good by doing these sessions though."
Landry expects her second child this October, while Blair, 38, is due in early July.