Leelee Sobieski Says (Mostly) No TV, Computer for Lewi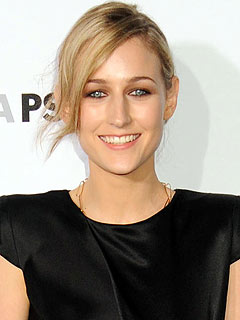 Johns PKI / Splash News Online
Leelee Sobieski is all about live and let learn.
Opting to skip the educational shows and specialized computer programs for babies, the actress wants daughter Louisanna 'Lewi' Ray to gain knowledge the old-fashioned way — and, for the most part, without technology.
"No Baby Einstein and no anything else," Sobieski told PEOPLE Monday at the Volkswagen and Museum of Modern Art partnership dinner.
"Right now she watches this one song called "The Elephant Song" on the computer. It's paper cut-outs that are animated so it's more like a cartoon. And then she watches a five minute clip … of The Red Balloon — the French short film. And that's it."

Sobieski, 28, is aware "you have to be a part of the times," however she is striving to strike a balance between modern day wonders while still allowing 17-month-old Lewi to enjoy her childhood.
"I don't want her to not be able to talk with her friends about what's going on, but I really want to encourage the reading and the playing," she explains. "A lot of kids now in New York I see can open an iPhone before they can even walk practically. [They do] the finger slide."
Still, notes Sobieski — the disciplinarian of the family — saying, 'No,' to her baby girl isn't always so easy, especially for husband Adam Kimmel.
"I really want to share in the disciplinary status, but I feel that my husband's heart [can't handle it] — not that mine doesn't melt! It's really hard for me," she says. "I just want to love and spoil her, but I know that a little bit of discipline is good in the long run."
— Anya Leon with reporting by K.C. Baker