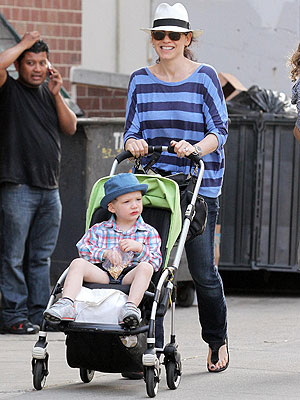 Rodrigo/Luis Guerra/Ramey
Toolin' around Tribeca!
Julianna Margulies shares a smile as she and son Kieran Lindsay, 3, were spotted strolling in New York City on Thursday.
"I was never much of a kid person," The Good Wife star, 44, confessed recently.
"I mean, I thought they were cute to look at but I didn't want them in my house. [When I found out I was pregnant,] I said, 'Okay, I guess we'll roll with it.'"
Kieran is her only child with husband Keith Lieberthal.
RELATED: Julianna Margulies: Son's Childhood Won't Mirror My Own