Spotted: Rachel Zoe Snuggles with Skyler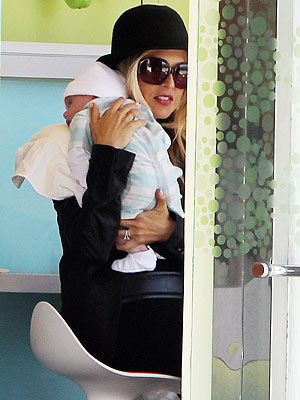 Clint Brewer/Splash News Online
Sneakin' a peek at Skyler!
Rachel Zoe snuggles up to her 9-week-old son during a snack stop at Pinkberry in Beverly Hills, Calif. on Monday.
"I'm happier than I've ever been in my entire life. I feel completely content and complete," the stylist, 39, tells PEOPLE of parenthood with husband Rodger Berman.
"But they say your priorities shift and they definitely do."