Family Photo: The Winokur-Miller's Kung Fu Kid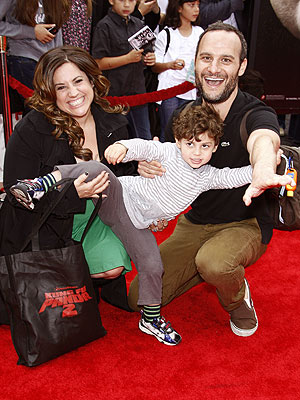 INF
Hi-ya!
Zev Isaac Miller gets a leg up with a little help from parents Marissa Jaret Winokur and Judah Miller at the Los Angeles premiere of Kung Fu Panda 2, held Sunday at Grauman's Chinese Theatre in Hollywood.
The 2½-year-old is the only child for the actress and her husband — but they are looking to expand their family.
First though, Winokur, 38, will be returning as Tracy Turnblad in the Hollywood Bowl's summer production of Hairspray, a role which won her the Best Actress Tony Award in 2003.