BumpWatch: January Jones's Purple Passion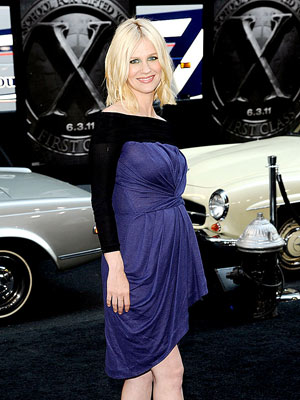 Peter Kramer/AP
Pretty in purple!
January Jones stylishly shows off her growing belly in a dress by Preen Wednesday at the New York premiere of her upcoming mutant movie, X-Men: First Class, out June 3.
"I haven't [had any odd cravings] yet," the expectant actress, 33, tells PEOPLE. "It's a bummer. I wish I had something weird to tell."
Jones, who stars as Betty on Mad Men, announced her pregnancy in April.