ABCmouse.com: A Fun Learning Website for Kids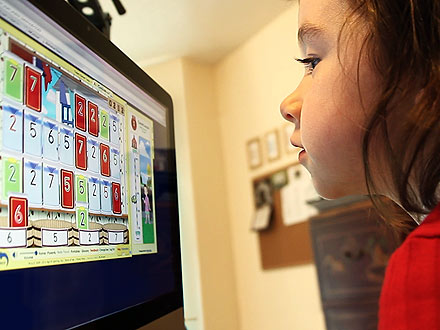 Courtesy ABCmouse.com
There are so many educational websites geared towards the little ones that it's kind of hard to know where to start. That's why we're loving the newly launched ABCmouse.com. Designed to help prepare kids aged 2 to 6 for school, it makes learning fun through cool and engaging activities including puzzles, songs, games, online books and art projects.
Kid-friendly and easy-to-use, the site allows up to three child accounts per family, which is great because each of your tots can progress at their own pace without messing up their brother or sister's settings.

There's also an amazing, password-protected parent section where moms and dads can monitor their child's completed levels and activity. Even better? You don't have to worry about your kid wandering into the Wild Wild Web. The site blocks all pop-up ads, as well as, outside advertising and external links.
Ready to set your child up? Go to ABCmouse.com for more information. And also make sure to check out the iTunes apps for families on the go.
— Stephanie Phoenix