Tina Fey Hoping For a 'Bit of a Breather' After Baby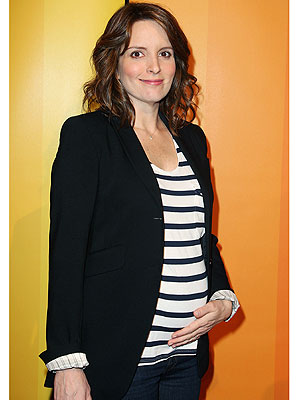 Amanda Schwab/Startraks
Tina Fey's baby-on-the-way has already delayed Season 6 of 30 Rock — NBC announced that they'll hold the series until January — but that doesn't mean the expectant mom will have much time to herself once baby no. 2 arrives.
"I'm hoping to have a little bit of a breather before the season starts," Fey, 41, told PEOPLE at the NBC Upfront presentations last week in N.Y.C.
"I hope I'll get some time off to you know, care for/feed the baby."
And though the comedienne will have to crank out 22 episodes of the show in half the time, she's not worried.

"Every year there's something," notes Fey. "The writer's strike … last year Tracy Morgan needed a kidney … we never had a year when we didn't have something overriding our schedule."
As for bringing another baby into the house, Fey says there's one person who's waiting with bated breath: her daughter Alice, 5½, with husband Jeff Richmond.
"She's super excited," Fey says. "She's looking forward to having someone to boss around."
— Charlotte Triggs