Spotted: Jennifer Garner and Seraphina Quack Up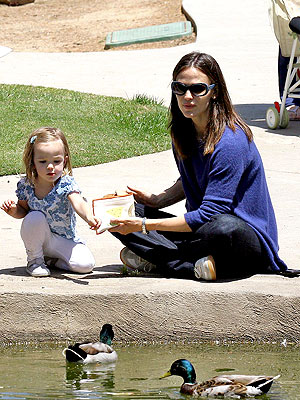 Ramey
Make way for ducklings!
Seraphina Affleck, 2, shares a snack with a couple of floating friends while out and about with mom Jennifer Garner on Thursday in Santa Monica, Calif.
We've spotted the pair spending lots of time together while big sister Violet, 5, is in school. From grocery shopping to lunch dates, mom and daughter make quite the pair!
The girls are Garner's daughters with husband Ben Affleck.