BumpWatch: Alyssa Milano's Pretty Polka Dots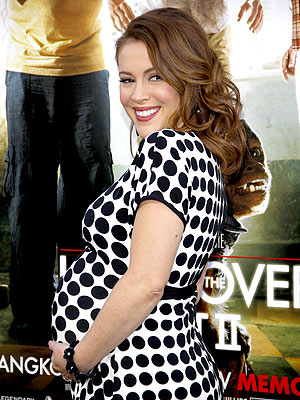 Adam Gold/iPhoto
Alyssa Milano shows off her cascading curls — and her growing bump — at the premiere of The Hangover Part II, held Thursday night in Hollywood, Calif.
Expecting a son with husband David Bugliari in early fall, the actress says she recently received some advice from an unlikely source — rapper Heavy D.
"Everyone keeps telling me how fast it goes by and to spend as much time with them as possible. And here was Heavy D, you know this big strong guy, talking about how fast his daughter's childhood went by," Milano, 38, tells E! News.
"He was like, 'In a blink of the eye so take as much time as you need.'"