Amy Poehler: Night Owl No More!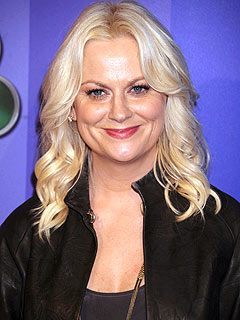 Landov
Gone are the days of Saturday Night Live for mother-of-two Amy Poehler — and with them, late nights out with husband Will Arnett.
"I stopped being a vampire. Before kids, there wasn't a night for 10 years that Will and I went to sleep before 2 a.m.," the Parks and Recreation star, 39, tells PARADE.
"I'd sleep until noon or one and I thought 10:30 a.m. was early. Now I'm sound asleep by 11:30 every night and the kids wake us up around seven — on a good day."
Mom to two boys — Archie William Emerson, 2½, and Abel James, 9 months — Poehler has quickly learned what works when attempting to keep her sons occupied … and what simply doesn't make the cut.

"I'll bring my Blackberry and everybody wants it," she explains. "But bring one that's a few seasons old for them to play with and they look at you like, 'Nice try.' Even kids under two seem to have a sense for technology and what the latest product is."
But no matter how many tips and tricks she has up her sleeve, Poehler knows she isn't fooling anyone when it comes to wrangling her boys.
"I'm just another supermom!" she jokes. "Who am I kidding? I'm lucky to get everybody out the door without Cheerios stuck to their pajamas."
— Anya Leon