Meet Tamyra Gray's Daughter Sienna Marie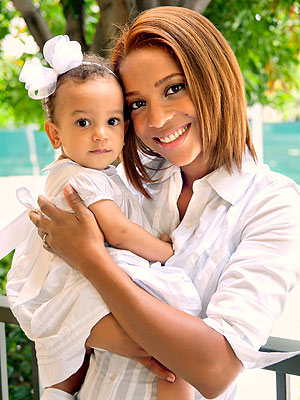 Jeff King
When Tamyra Gray gave birth to daughter Sienna Marie last July, the former American Idol contestant was shocked to find out that, "she looked nothing like me." Gray and husband Sam Watters' first child together was definitely Dad's twin.
"The only reason you'd know she was mine is if you were at the hospital," says Gray, 31, with a chuckle. But now, 10 months later, Gray says their daughter is "a good blend of both of us. She's got his head with my face."
With a singer/actress for a mom and a music producer/writer and ex Color Me Badd member for a dad, it was only a matter of time before the music bug bit Sienna.
"She is really into this radio station Kids Place Live," says Gray of the SiriusXM station that plays fun music for kids.

"At first if I put on Eminem in the car she would stop crying," she adds. "But we've moved to Kids Place Live and if we don't turn on her music as soon as we get into the car she'll start screaming."
Sienna's also taken a liking to singing — especially the tune that's a part of her bedtime ritual. Says Gray, "We have a song that we sing about washing her feet and hands and brushing her teeth that she loves."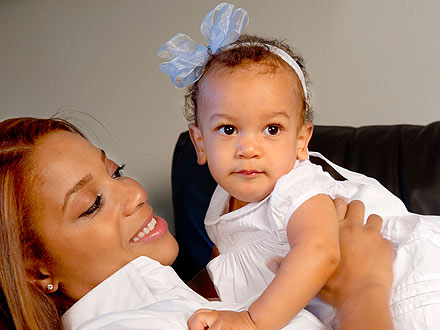 Jeff King
And lately mom has been entertaining her daughter with a little sing and dance of her own. After rehearsing all day for the Debbie Allen-directed play Twist, which opens at the Pasadena Playhouse on June 14, Gray practices in front her daughter at home.
"She just starts cracking up," says Gray.
Still an avid Idol watcher, Gray remembers when she was eliminated in week 10 and identifies with the high tension surrounding this year's remaining contestants Scotty McCreery, Lauren Alaina and Haley Reinhart.
"It's anyone's game at this point," says Gray. "I've been a huge fan of Scotty from the beginning. Every time he opens his mouth I'm dumbfounded. But I think Haley is kicking butt. She wants it and I'll steal one of Randy's quotes and say it's hers to lose."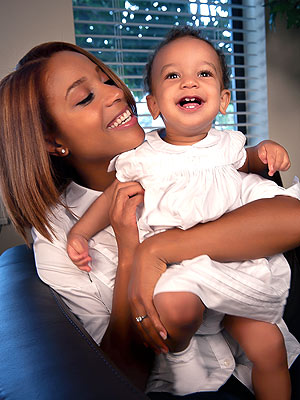 Jeff King
— Jessica Herndon