BumpWatch: Alyssa Milano Tunes In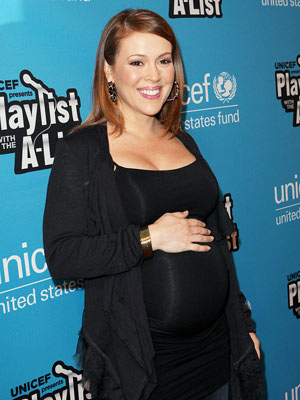 Crista Kennell/Sipa
Back in black!
Mom-to-be Alyssa Milano shows off her baby belly Tuesday at an L.A. celebrity karaoke benefit for UNICEF's Child Friendly Schools in Malawi.
Due with a boy in early fall, the actress says she's craving "boring things."
"Broccoli and pizza, which isn't much different from my normal diet. I'm a vegetarian, but I do eat cheese," Milano, 38, explains.
"No outrageous cravings. My doctor just told me she once had a patient that drank pickle juice – I don't have that!"