Spotted: Katie Holmes and Suri Take a Dip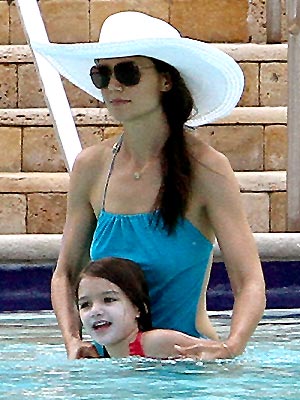 Fame
Splish splash!
After squashing those pregnancy reports, Katie Holmes tests the water with 5-year-old daughter Suri at a hotel pool in Miami, Fla. on Monday.
Suri is the only child together for the actress, 32, and husband Tom Cruise.
The family will be in Florida for two months as the actor shoots Rock of Ages.
RELATED: Katie Holmes Enlists a New Apprentice: Stepdaughter Bella Cruise