Jessica Alba: How Hypnobirthing Helped Me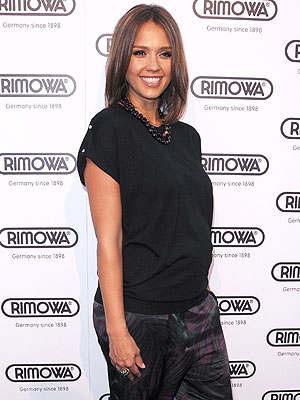 INF
Jessica Alba is sharing her secrets — at least when it comes to motherhood.
Due with her second child this fall, Alba realizes pregnancy is "different for everyone," but says her strong belief in hynobirthing helped her through the delivery of daughter Honor Marie, now 2½.
"I highly recommend it. It just makes you chill," the actress, 30, told reporters at RIMOWA's Rodeo store opening on Monday.
"I was freaked my first time going into labor, like, 'What if I panic? What if I just freak out and am not prepared for it?' This just prepares you."

And while her pregnancy has been easier the second time around as Alba knows what to expect, she admits being an expectant mama of a toddler puts its own twist on things!
"A little harder on the body," she shares. "My daughter still wants to be picked up and ever since my belly popped she's really on me."
In addition to motherhood and her acting career, Alba recently added a new job to her resume: creative director of HopScout, an online sale site that offers parents daily blogs and information about kids products.
"I think the coolest part so far is I know as a mom how difficult it is to try and balance work and being a mom. We gave an opportunity to stay-at-home parents to completely work from home," she explains, adding that in addition to their hourly salary, the company provides their parent bloggers with a computer, as well as money for groceries and their child's tuition.
"I just love that we are encouraging and promoting parents to stay at home and raise their kids the way they want to, but they can also help provide some income which every family could use."
Fortunately, for Honor — who celebrates her third birthday on June 7 — Alba's work with the site has given her plenty of gift-giving ideas.
"They had a little gardening set that is really cute so we will see what she gets," she reveals.
— Anya Leon with reporting by Patrick Gomez