Alessandra Ambrósio: The Secret's In the Schedule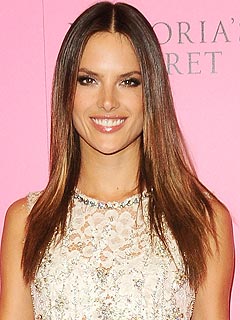 Sara De Boer/Startraks
Alessandra Ambrósio is not your typical working mother. Her career to this point has been built primarily on bone structure, a high metabolism, and the ability to be comfortable in a bikini.
But like many career moms, the Victoria's Secret Angel understands the difficulties that arise when one has to balance a hectic work schedule and a budding family.
With photo shoots that take her to the far beaches of the earth, runway shows and promotional events that chew up hours in behind-the-scenes preparation, the Brazilian-born beauty recognizes the importance of a helping hand.
"It's really about schedule," Ambrósio, 30, tells PEOPLE. "It's about a group of people, and we all work to schedule everything so that I can see my daughter and I can still work."

It may also help that her 2½-year-old little girl, Anja Louise, is an angel in her own right, who has recently started to show off a few skill sets of her own.
"She's been dancing a lot," Ambrósio says with a laugh while at the Victoria's Secret "What Is Sexy" Event, held Thursday in Los Angeles. "She wants to go to ballet every day!"
Not only is Anja ballet-obsessed, but the little one is working on becoming a bilingual toddler as well.
"She speaks Portuguese," Ambrósio tells PEOPLE, "and she's been trying to get her English going along so that she can talk to her dad."
While Ambrósio's fiancé Jamie Mazur may be getting by so far, the California businessman might want to bone up on his future wife's native tongue — as he may be even more outnumbered sooner than he thought.
Asked whether or not there were more children in her future, Ambrósio does little to hide either her enthusiasm or her expectations.
"Definitely! Definitely," she exclaims with a smile.
— Reagan Alexander