Christy Turlington Burns: Sibling Rivalry Is 'Frustrating'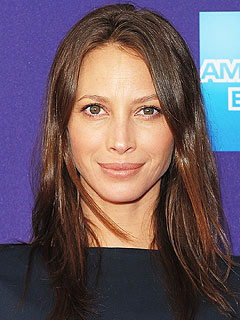 Michael Loccisano/Getty
Things are heating up in Christy Turlington Burns' household.
Having been raised in a family of three girls, the model was hopeful the boy/girl dynamic of her children with Ed Burns — daughter Grace, 7½, and son Finn, 5 — would keep the sibling squabbles to a minimum; However, Turlington Burns is the first to admit she couldn't have been more mistaken.
"It's constant. Just walking by him — she just can't help it and he adores her," she told PEOPLE at the Divalysscious Moms & Moms & The City Mother's Day Luncheon.
"He thinks that she is everything so it's a little frustrating, but I also know that it's part of being a kid and everyone goes through that."
And although the "fighting and crying" is "hard" on the mother-of-two, she admits, "For the most part they love each other, but they're just kids."

Fortunately, her work with Every Mother Counts leaves Turlington Burns, 42, feeling "energized" and ready to tackle the balance of her everyday struggles. "I think it trickles down to all the other aspects of my life," she says.
"When you feel like you have conviction and you're doing something that matters and you're making a contribution, my kids feel the benefits of my satisfaction in that work and so my family is in good shape and then I feel like from there, yourself, your family and then on."
— Anya Leon with reporting by Liz McNeil