Mario Lopez 'Could Be Better' at Changing Diapers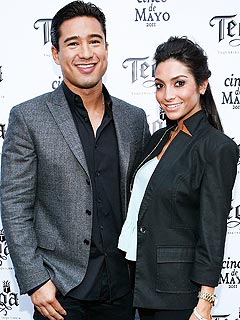 John Lamparski/WireImage
He can dance, he can write and he can host just about anything on the air, but Mario Lopez has yet to master the art of dealing with diapers.
"I've [changed them] before, but to be honest, I could be better," he tells PEOPLE.
The author of the new cookbook Extra Lean Family, 37, is finding fatherhood to be his best role yet.
"It's changed me in all the most positive ways," he says of being Dad to 8-month-old Gia Francesca, whose latest milestones include standing up.
"Everything she does is cute to me," Lopez says of his daughter with girlfriend Courtney Mazza. Everything, including her taste for the arts.

"She likes all music, she has eclectic taste," laughs Lopez. "She likes The Voice, that's her new favorite show."
And has having an adorable daughter affected the Extra and America's Best Dance Crew host's strenuous work ethic?
"I'm still doing everything that I'm doing — just working harder and doing it on less sleep," he notes.
— Megan O'Neill