Selma Blair's Bright, All Natural Nail Polish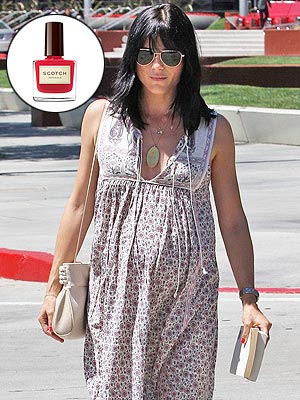 LRR/Fame
As most moms-to-be, including Selma Blair, know, a little pampering can really help get you through those last couple of months of pregnancy.
On April 27, we spotted the expectant actress, who is due this summer, in a boho-style maxi complete with a fresh manicure in bright red.
Turns out Blair took all precautions to avoid chemicals by choosing Scotch Naturals Kiltlifter polish ($15).
Made with a non-toxic, water-based solution, it's designed to nourish and strengthen nails with repeated use.
And just because it's free of all the bad stuff doesn't mean the colors aren't vibrant. From turquoise to deep purple, there are 17 eye-popping hues to choose from. See the full collection at scotchnaturals.com.