Penélope Cruz's Fab Post-Baby Body Secret? Dancing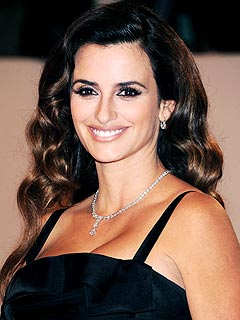 Dimitrios Kambouris/FilmMagic
Since welcoming a son in January, Penélope Cruz has wasted no time getting back her svelte pre-baby figure.
But it isn't daily sessions at the gym that's doing the trick — it's actually dancing.
"I love ballet and it's a little boring for me to go to the gym because I'm used to the dancing discipline — it's really hard but much more fun," the actress, who showed off her dancing skills in Nine, tells the Daily Mirror.
The Pirates of the Caribbean: On Stranger Tides star, 37, also credits Spanish cooking with helping to shed post-pregnancy pounds after the birth of her boy, reportedly named Leo.
"I love Spanish food. My diet is the Mediterranean diet, which is good food. I eat well, but I try to eat healthy."

However, that doesn't mean the new mom denies herself a treat every now and then. She has previously admitted to grabbing food from In-N-Out every once in awhile, including before heading to the red carpet.
"I do it, like, once a week or once every two weeks. It's my little treat for myself. I love the Double-Double with fries."
TELL US: What's your post-baby weight loss exercise routine of choice?