Spotted: Eric Dane's Billie Is Pretty in Pink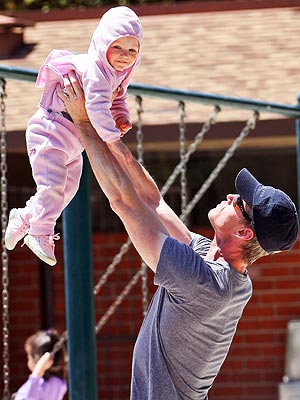 Flynet
Head to toe pink!
It's another day at the park for Grey's Anatomy hunk Eric Dane, who enjoyed a playground playdate with daughter Billie Beatrice in Beverly Hills, Calif. on Wednesday.
"I like watching her laugh," he shares.
"Seeing this kid laugh when you put her on the swing, or slide down the slide with her, it's just … She owns me."
The 14-month-old is the only child for Dane, 38, and wife Rebecca Gayheart.