Chad Lowe Thanks Yo Gabba Gabba! For Mabel's Music Taste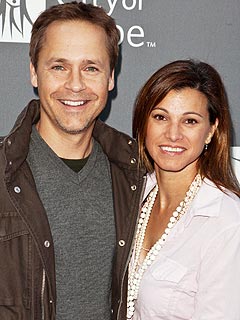 Chelsea Lauren/WireImage
Listening to children's music can be a pain for many parents, and Chad Lowe is no exception.
"There's a lot that just gets stuck in my head and drives me crazy," the Pretty Little Liars star, 43, told PEOPLE at a City of Hope event in L.A. Saturday.
But thanks to a popular kids' program, Lowe and his wife Kim can now crank up some kid-friendly tunes that are enjoyable for them as well.
"The other day Mabel was whining and I said, 'What's wrong, honey?' And she said, 'I wanna hear the Roots,'" laughs Lowe of his daughter, who turns 2 next week.
"I have Yo Gabba Gabba! to thank because they were musical guests on the show."

The actor thinks his daughter's newfound love of the hip-hop/soul group is "really cool," and also admits that there are other artists "making some great children's music."
"[Mabel] is really into Lisa Loeb — she did a great children's album," Lowe notes. However, that doesn't mean he's given in to all kids' music.
"There's a lot that makes you scratch your head," he added. "I just wanna say, 'Make it go away forever.'"
— Patrick Gomez